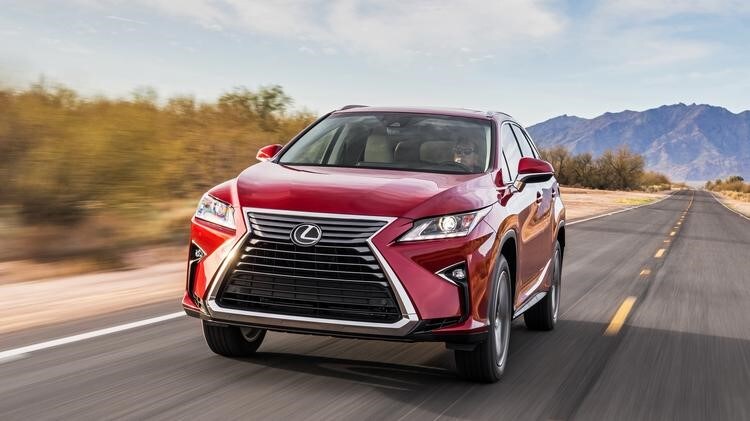 The Lexus RX has been at the heart of the brand's lineup for a full two decades, undergoing 4 different model renditions and several facelifts to what is arguably one of the most attractive crossovers on the market to this day. Aggressive claims like these aren't just based on opinion, as the RX triumphs all other luxury crossovers in the market selling over 108,000 vehicles, nearly doubling unit sales of its closest competition, the Cadillac XT5.
What did Lexus decide to do amidst all the success? Expanding the lineup of course. After the wild success of Lexus' fourth generation midsized crossover, engineers hit the research and development lab to figure out how to further improve on the already loved Lexus RX class. Surprisingly, the addition of a third row is what consumers are looking for most. Lexus set out to do just that, bringing a third row to the RX lineup in the RX350L and RX450hL.
The RXL lineup afford a third row with the 4.3" longer wheelbase and increased cabin space. The RX350L seats seven adults comfortably, with the standard second row captain's chair in the RX450hL limiting seating capacity to six. The Lexus treatment equips the third row with power-folding features, as well as the tailgate, and including a climate control console in the third row adorned with leather trim. The extra weight on both models is hardly noticed, with the RX350L having a hearty 290hp V6 to tow seven passengers with cargo, and the hybrid model using the extra battery power to push it to 308hp. The RX350L uses a silky smooth 8-speed transmission to run power to the ground, with the RX450hL favoring a CVT transmission to mate the power of the gasoline V6 and hybrid battery effortlessly.
For those in search of an affordable three-row with great fuel efficiency and the reliability of a Lexus, the RXL models are definitely worth the test drive. Find yours at Plaza Lexus today!