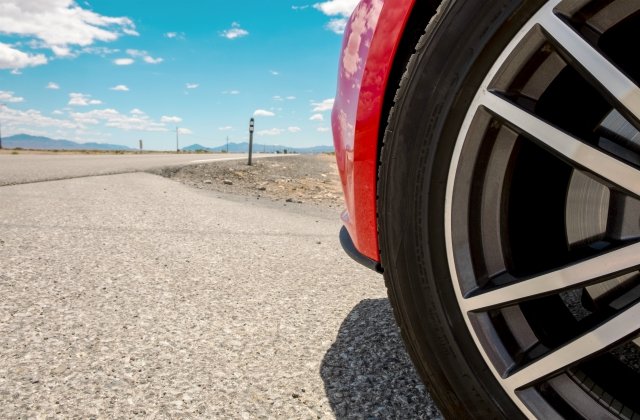 When it comes to comfort in your car, your first thought may bring you to the leather interior of your ES350, or the legroom of an RX350 but there's actually a larger piece of equipment that directly affects the driving experience in your Lexus. Your tires, surprisingly, are the most important factors that influence the driving detail of your car or SUV. As the final contact patch to the ground, tires serve a large portion on helping your Lexus glide across the road. Lexus will equip your vehicle from factory with tires to pair with the driving style of certain vehicles, such as how the GSF boasts wide rear summer tires for maximum grip, or the LX570 comes equipped with mud and snow proof tires. Not all drivers are the same however…
This is where driving style comes in. Yes you may drive a brand new LX570 but how often are you going to push its off-road capabilities? Or do you use your RCF as your commuter vehicle with limited performance time? All these factors and more should come to mind when you're in the market for new tires, or quite frankly if you'd like to alter the performance of your vehicle. When looking for a tire that will last many years to come, you should maintain your focus on the tread rating of your tires, as this will be the best projection for longevity. Are you interested in increasing the comfort of your ride? Focus on a larger sidewall that will forgive the bumps and cracks of the road. Is performance your main concern? Look for a set of tires with the largest contact patch (width) and focus on summer tires that will increase your grip and in turn your acceleration.
Do you live in a hot unforgiving climate, or are you subject to four wildly varying seasons throughout the year? The weather too will be a large factor in finding the perfect tires for your driving conditions. If you experience a lot of snow or rain in your area, All-Season tires will offer you the best performance in all driving situations. Summer tires on the other hand are perfect for relatively warm climates and will deliver you the most consistent driving experience. Experiencing polar opposites of harsh winters and scorching summers with no in between? We recommend having two sets of tires, summer and winter tires, for maximum performance under both seasons.
What do you think? Are the tires you're driving on right for you? We welcome you to stop into Plaza Lexus this month, as we will be having an Exclusive Tire Event and offering $100 OFF your next set of tires!